Pole barns are a great choice for those looking for an affordable and reliable way to build a structure on their property. Pole barns can be used for various purposes, such as storage space, a horse barn, residential pole barn garages, hay sheds, workshops, and much more.
For those looking for an economical way to construct a structure on their property, considering a pole barn design may be worth the investment. With its cost-effectiveness and durability, it's no wonder why so many people opt for this type of structure when designing their projects. In this article, we will discuss the many advantages of this type of structure, give you ideas on how to use it, and other important information.
Advantages of Choosing a Pole Barn Design
Residential pole buildings are popular for builders as they offer many benefits that other construction styles cannot provide. Here are a few we think are crucial to highlight:
1. A Pole Building Requires Fewer Materials
For starters, pole barns require fewer materials than traditional construction methods. This cost-effective building solution is also quick and easy to assemble. Unlike traditional structures, pole barns use posts or poles—normally made of wood, metal, or concrete—to support the walls and roof. These posts reduce the amount of material needed compared to more conventional methods, which require extensive framing materials.
The minimal amount of materials used also makes pole barns a much faster option than traditional construction processes. Additionally, pole buildings are more economical than traditional buildings due to reduced labor costs and a simpler construction process. The entire process of building a structure reduces from several months to just a few months.
2. Pole Buildings Are Easily Customizable
In addition to being quick to construct, pole buildings offer several other unique perks. Pole buildings can be customized with various doors, windows, insulation options, and exterior finishes to fit any design style or purpose.
Pole buildings can match your desired aesthetic with the right design elements and materials. With relatively few components required for assembly, these designs can easily be customized to fit your specific needs and preferences. Additionally, since these structures are built without the need for heavy machinery or specialized tools, it makes them even more possible to customize with ease.
3. They Are Strong Residential Buildings
Another major advantage of pole barn designs is the strength they provide. The round poles used in these structures are exceptionally durable and resistant to weathering. In addition, these poles can easily withstand strong winds and other forces of nature. Pole buildings are ideal in areas where extreme weather is a regular occurrence or where livestock needs protection, like a horse barn.
These buildings not only provide strength but are also incredibly sturdy and resistant to damage. The unique assembly of this building allows it to withstand intense winds, heavy rain, and other harsh environmental conditions. These poles can also be coated in various materials to protect it from moisture, rot, and other wear and tear.
Additionally, pole steel buildings require less foundation work than standard building methods. The poles provide the necessary support to keep the structure upright and stable. As a result, these structures can be built with fewer materials while still providing strong and reliable buildings that will last for decades.
4. Residential Pole Buildings Are Versatile & Storage-Friendly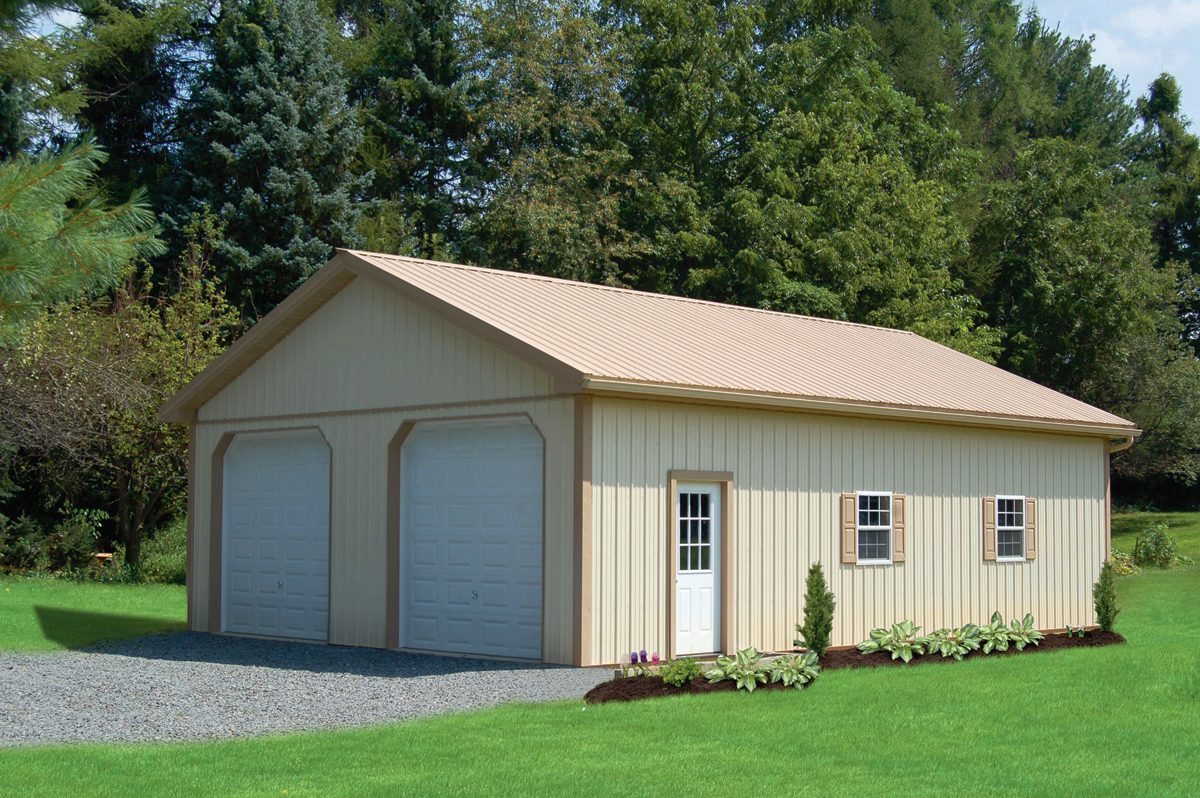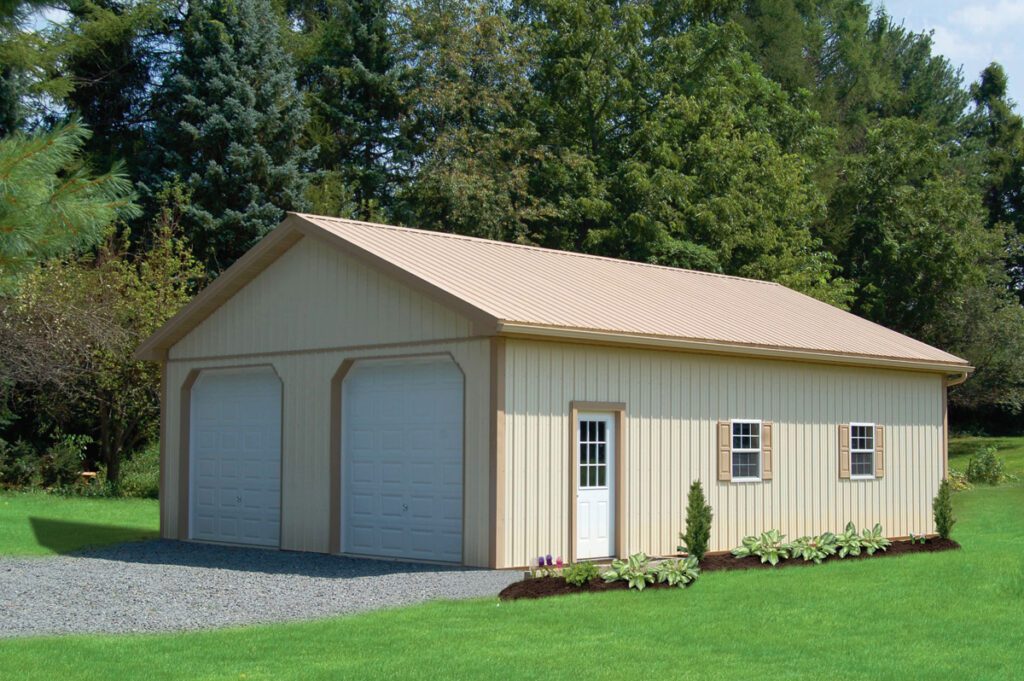 Not only are they strong, but since there is less material involved overall, pole buildings take up less space which can be beneficial if you're looking to maximize the use of your available land area. Pole barns are also incredibly versatile, allowing you to map out the design and layout of your building in whatever way you need.
For example, they are ideal for just about any residential building you can think of:
A pole barn garage to house vehicles
A workshop with enough space to do woodworking or other craftsmen activities
A storage pole building to house your extra furniture, seasonal clothing, or other belongings
The storage space efficiency of residential pole buildings is one of their key assets. For instance, a pole barn garage is perfect for vehicles such as cars, motorcycles, boats, or any equipment needing a safe and secure location. This structure can also be used as a small garage or working area where someone would not have to worry about space constraints.
5. A Residential Pole Barn Is Easy to Maintain
In addition to being great for storage purposes, a residential pole barn is a great choice for anyone who wants a structure that is easy to maintain. The poles that form the foundation and frame of the building are usually set in concrete, making them very sturdy and stable. This strength means that all maintenance required over time will likely be minimal, as the poles won't need to be adjusted or replaced unless something unexpected happens.
Additionally, since most pole barns come with simple and easy-to-use features, they require virtually no upkeep beyond occasional cleaning. This minimal maintenance makes them ideal for those looking for a low-maintenance structure on their property. Since all parts of the building are easily accessible due to its open design, any needed repairs or changes can often be done quickly and cheaply by someone with a basic knowledge of tools.
Let Pine Creek Construction Handle the Building of Your Residential Pole Barn Design
Pole buildings are ideal for constructing sturdy and cost-effective structures. Their reliable framework and flexibility make them a great choice for anyone who wants a building to suit their needs. All that's left is to research, plan, and go ahead with your pole barn design, and at Pine Creek Construction, we'll be there every step of the way. Request an estimate now so you can start this journey today!
Resources: