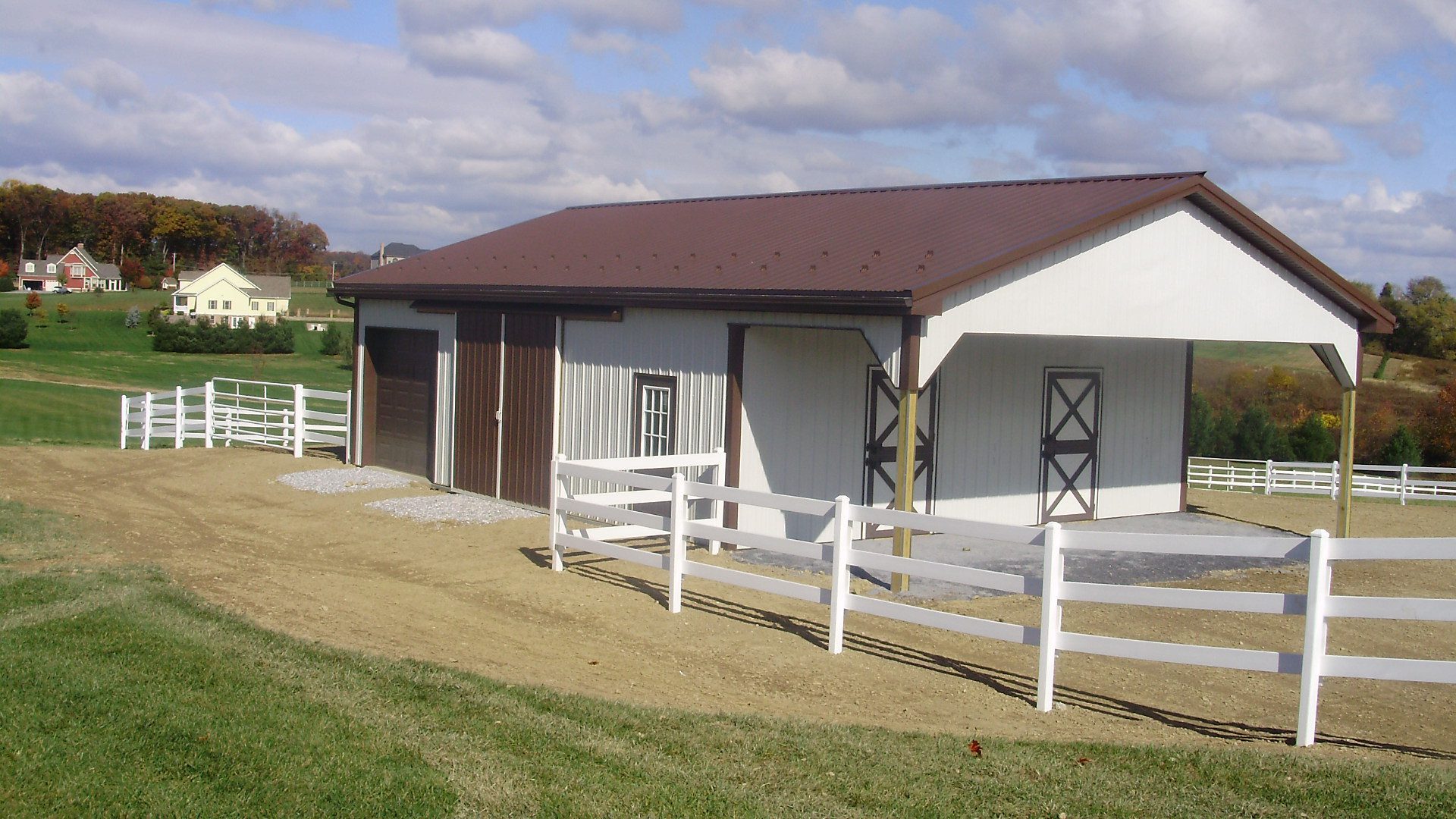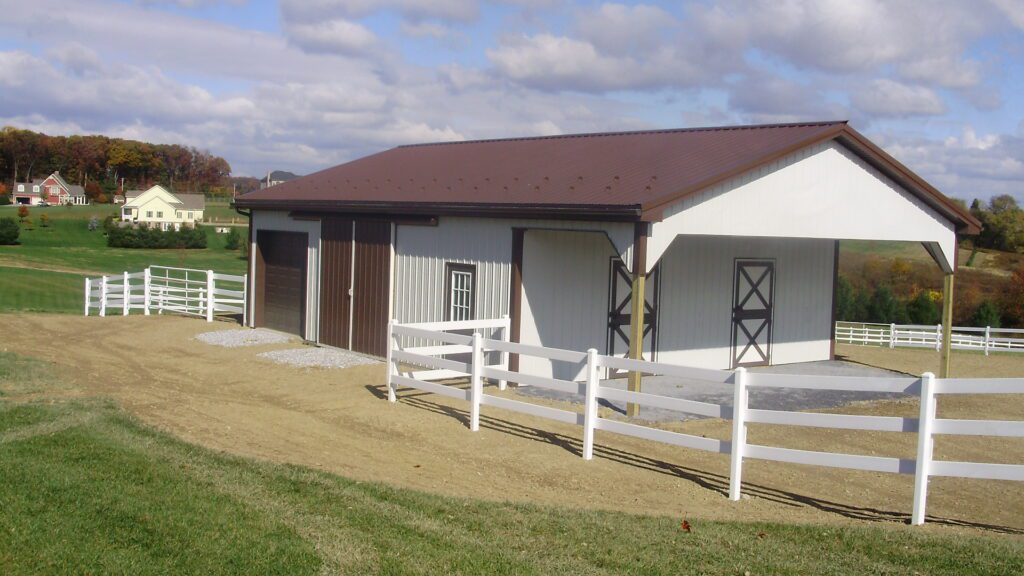 For High-Quality Custom Horse Barns, Choose Pine Creek Construction!
Whether you're just getting started on horse ownership or are ready to upgrade your existing facilities to make a safer, more suitable environment for your horses, you need a reliable and professional contractor to build your custom horse barn.
You'll always get our A-Team when you work with Pine Creek Construction. You'll be pleasantly surprised at the speed of completion and quality of the resulting structure.
Please don't waste time on other contractors who fail to deliver on their promises and are impossible to reach. Instead, work with the proven metal horse barn contractors who give you exactly what you want—so you can enjoy owning horses even more than you already do.
Get started on an incredible building experience today by requesting a free custom horse barn estimate. One of our team members will get back to you as soon as possible.
Customization Options Available for Metal Horse Barns
We meant it when we said we'd bring your dream horse barn to life! We do so by allowing you to choose from various customization options. Beyond just picking sizes, colors, and types of building components, you can add multiple elements to your custom horse barn.
We want to ensure you get the right equestrian facility to house your horses—whether you plan to take them to riding arenas, farm shows, or admire them in your pasture. Our project managers love a challenge, so if you want something not listed here, feel free to ask! We're happy to accommodate requests in any way that we can.
Cupolas (Available in 24″, 30″, and 36″)
Sidelights
Gutters & Downspouts
Perma-Columns
Concrete Floor
Metal on Walls and/or Ceiling (Interior Only)
Horse Stalls
Grills for Horse Stalls
Snow Stops
Wainscoting
Floor Drains
Double Bubble Insulation
Fiberglass Insulation
Blown Insulation
Lean-Tos
Interior Framing
2B Stone Underlayment
6-mil Vapor Barrier
Stairs
A-Frame Dormer or Shed (Awning) Dormer
Eyebrow
Loft
Foundation Walls
Retaining Walls
Concrete Aprons
Concrete Bollards with Sleeves
Choice of Overhead Hay Storage